In order to generate AWBs through couriers configured in Doraly, you need to configure this feature from the Integrations -> Couriers section, by pressing the connect button.
This special "Doraly" courier can only be used for eMAG orders and you will need to fill in the following fields:
Courier account: You can choose FAN/Sameday/DPD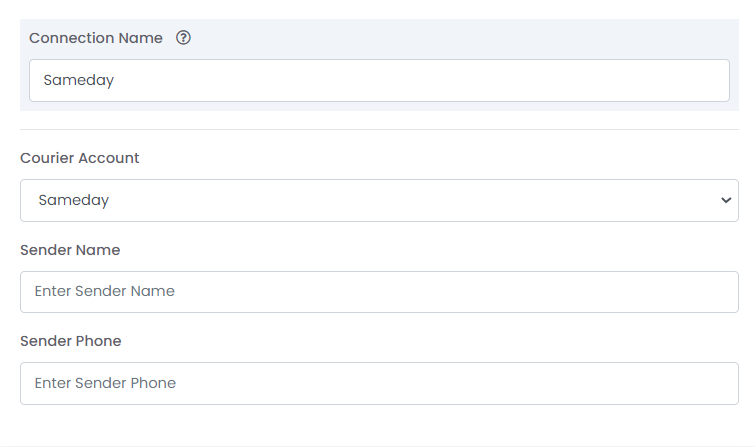 After saving, more configurations (for multiple pick up points) or more couriers can be added, by clicking on the + button.
The first step is to generate the invoice and then, AWBs can be generated via Doraly courier in the Orders area by pressing the Quick Create button.
If you need advanced details (multiple parcels/ envelopes) generate the AWB from the edit order page