Filbo is a fintech digital microfinance platform from Romania, launched in 2020.
Filbo's mission is to offer the simplest financing solution in Romania for small entrepreneurs.
Filbo offers a 100% digital experience, from product selection, uploading documents, online identification and electronic contract signing.
Benefits:
financing up to 115,000 RON
European EaSI warranty, no warranty required on your company
approval within 24 hours, apply in 10 minutes
from ~ 2% annual effective interest per month, fixed costs for the entire credit period and no other conditions
only two documents are required, which can be uploaded online
fixed monthly rate during the credit period
the possibility to request a 30-day deferral of payment at any time during the contractual period
the possibility of giving up credit in the first 14 days
support through a dedicated advisor
More information here – https://filbo.ro
Step 1
To set up integration with Filbo, go to the easySales platform under Integrations -> Financial Services and click the Connect button next to Filbo and fill in the required information.

Step 2
Please check your email address to activate the generated account.
Step 3
After you press ask for a loan you can set the desired amount and period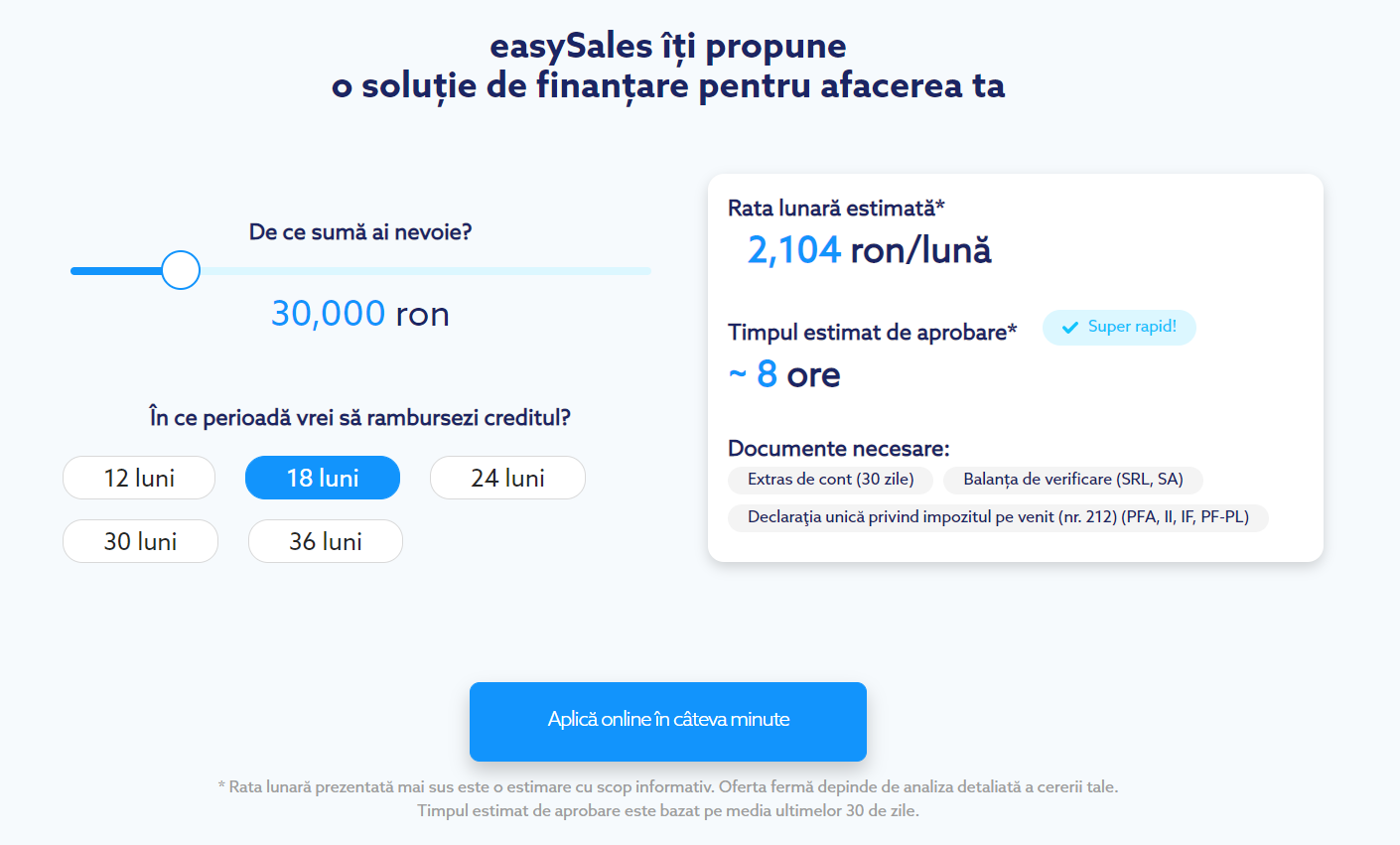 Fill the required information and then upload the documents.