You can edit a product from the online store by accessing the button in the image:

After editing the product, you will find several tabs, as follows:
Product: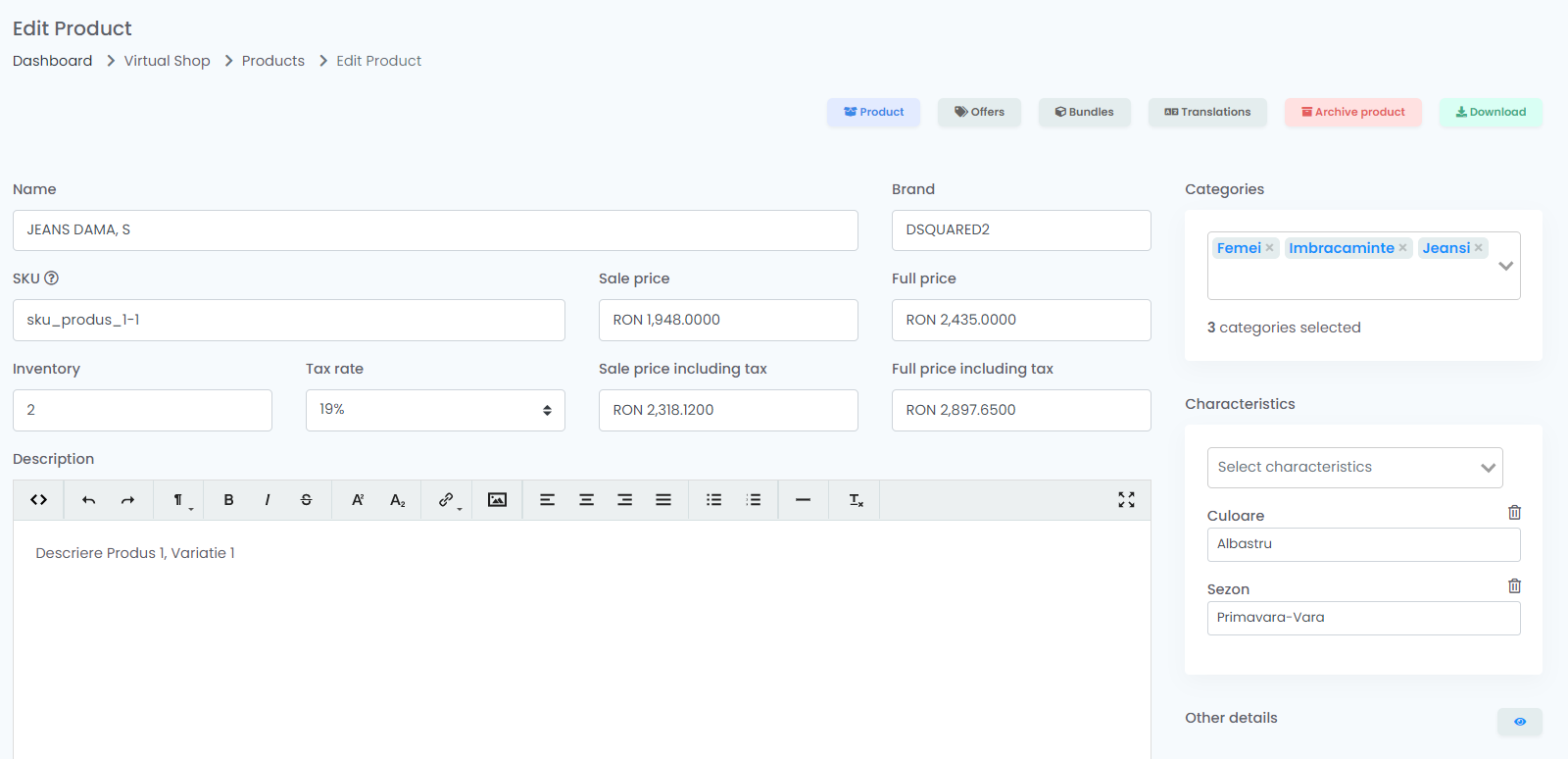 Here you can see all the details of the product: SKU, name, description, features, categories, etc.
In the "other details" field in the bottom right, you can add additional information about EAN, weight, product family, etc.
Offers:
In this area, you can identify the offers added from each marketplace and unlink them.

Bundles:
If you sell product packages, you can create them here.
Add a new product virtually, for example, "iPhone 13 Screen Protector + Case," and then add the products in this field.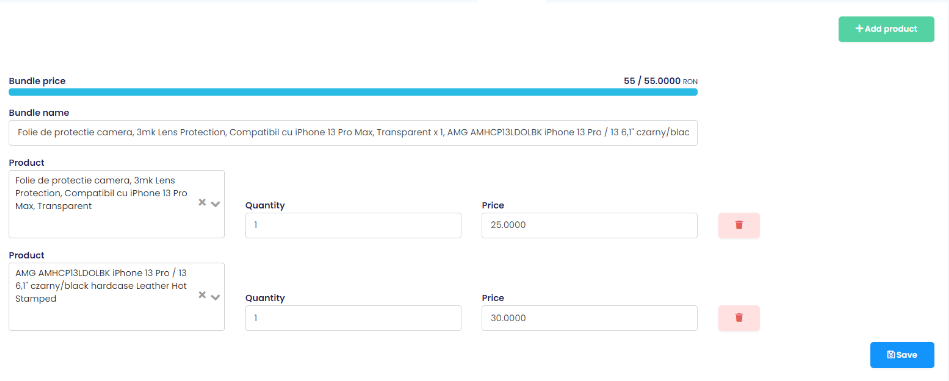 The price of the package must be equal to that of the product in the virtual setting.
When you receive an order, you will find the package as individual products both in the order and the invoice.
The stock will be reduced for each product separately when the invoice is generated.
Translations:
In this field, you can edit the translations of marketplace offers, more details here.