To connect Magyar Posta (MPL) courier services into the easySales platform, follow these steps:
Access the easySales platform.
Navigate to the Integrations section and select Couriers.
Locate the Magyar Posta (MPL) option and click on the Connect button.
A pop-up window will appear, presenting the account data related to the integration.
API Key: Obtain this information from your MPL account.
API Secret: Retrieve this information from your MPL account.
Customer Code: Utilize your MPL Client ID for this field.
Agreement number: Enter your agreement ID with MPL for this specific requirement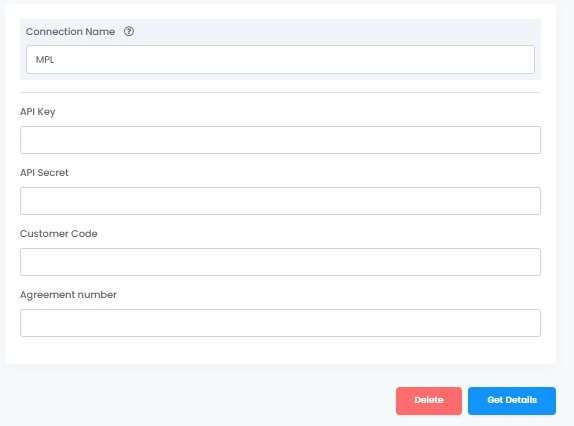 Click on the "Get Details" button and proceed to provide the remaining information, such as your IBAN, pickup address, and any other relevant details as required.
Very important!
You will encounter the option to "Close shipments automatically" during the integration process. It is crucial to understand MPL's operational procedure. Following label generation, each session should be closed. It is recommended to perform this action once daily for all labels generated on that particular day. To streamline this process, you can utilize the automated functionality provided by the MPL integration. By selecting the desired time, you can enable the automatic closure of labels on a daily basis.

Alternatively, you can opt for the manual process within the Orders field. To do so, utilize the filter bar to narrow down the desired orders. Select the courier option as "PostaHU" and choose the specific orders where you wish to close the AWB. Proceed by clicking on "Mass Edit" and select the close AWB option to manually close the AWB for the selected orders.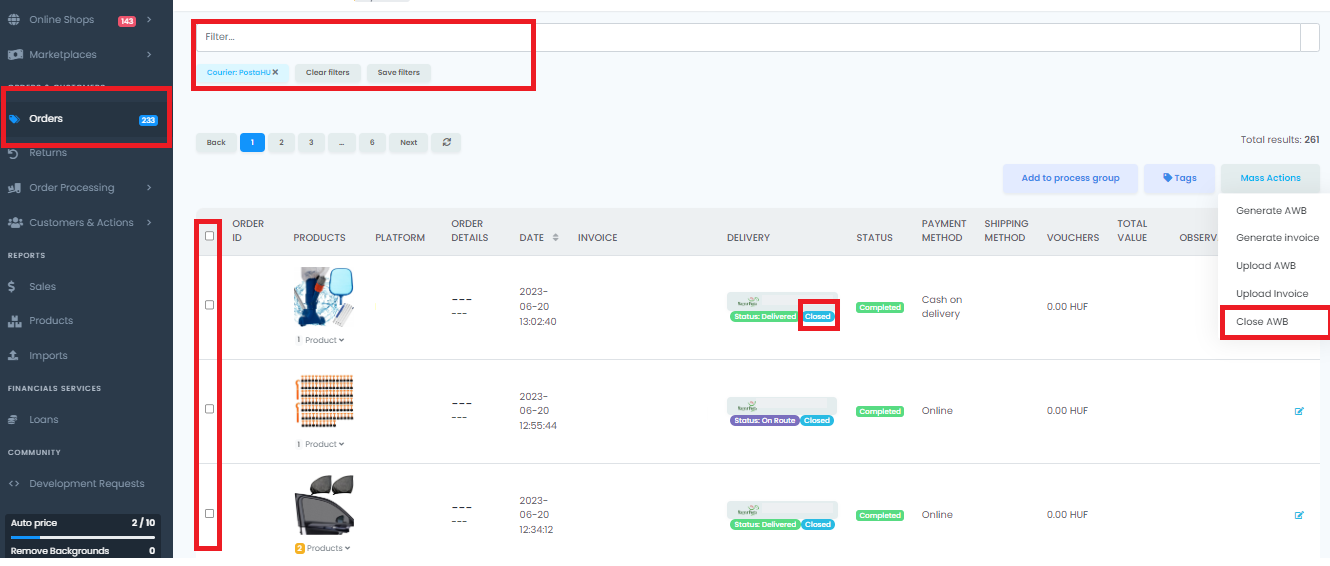 AWBs that have been successfully closed will be tagged as "Closed" to indicate their completion.
You have the option to provide AWB Template Notes and include details about the ordered products. Once saved, additional configurations can be added (such as multiple pickup points or various services) by clicking the "+" button.
To generate AWBs using MPL Courier, navigate to the Orders section and click the Quick Create button.
For more advanced details, including multiple packages or envelopes, generate the AWB directly from the order's edit page.
If you need to remove a location, simply click the edit button followed by the delete option.