In order to configure the integration with Facturis-Online.ro, access easySales platform at Integrations -> Billing Software and click the connect button next to Facturis-Online.ro. A pop-up with the account data will open.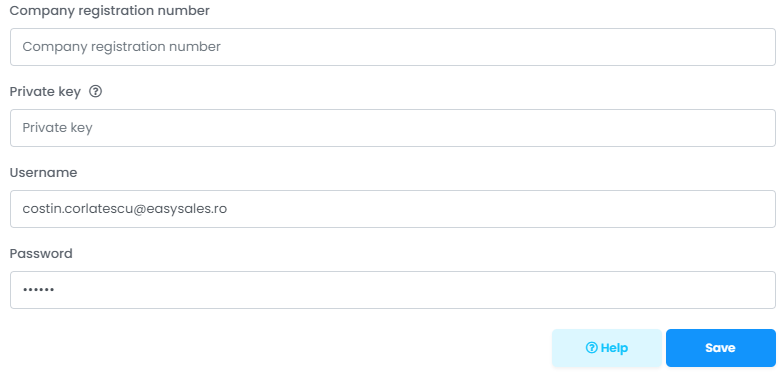 In the platform Facturis Online.ro generate the key.
The API key can be found in the upper right hand corner - key - API Integrations

VIES compannies with VAT
The option will set VAT 0 when you receive an order from a company in the intra-community space.
If the customer is a legal entity and the company is registered in VIES with a different country than you selected in your integration, then the invoice will be generated with zero VAT.
Orders from the selected country are automatically excluded.