In order to use the API feature, you must have a Billingo account + API and Bulk Invoice Generation package.
It can be added from the Subscriptions and Marketplace -> Subscription overview section and then add the API and Bulk Invoice package.
In order to generate the token needed to connect your account to easySales, go to the Connections tab -> API Keys -> API V3 keys -> New API key

API key generation example: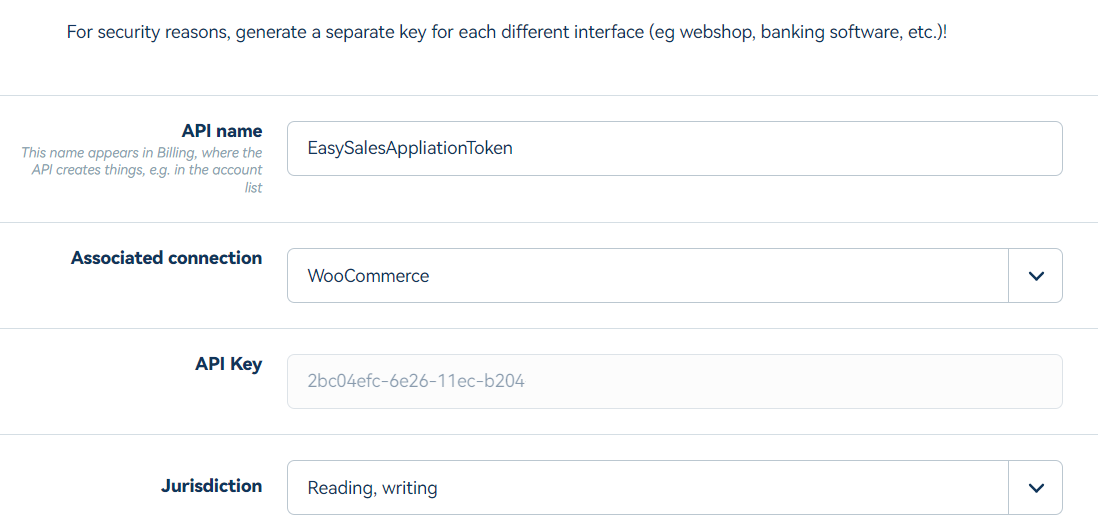 The next step is to go to the easySales platform at Integrations -> Billing Software and click the Connect button, then enter the previously generated key.