Video:
When listing a product on a marketplace, you must specify the product category and then certain product characteristics must be mentioned for each category.

The category mapping function allows the creation of correspondences between categories / features in the online store with categories / features in the marketplace, so that when generating a new offer, the information is retrived automatically. Mapping can be done from the Online / Virtual Shops-> Categories section.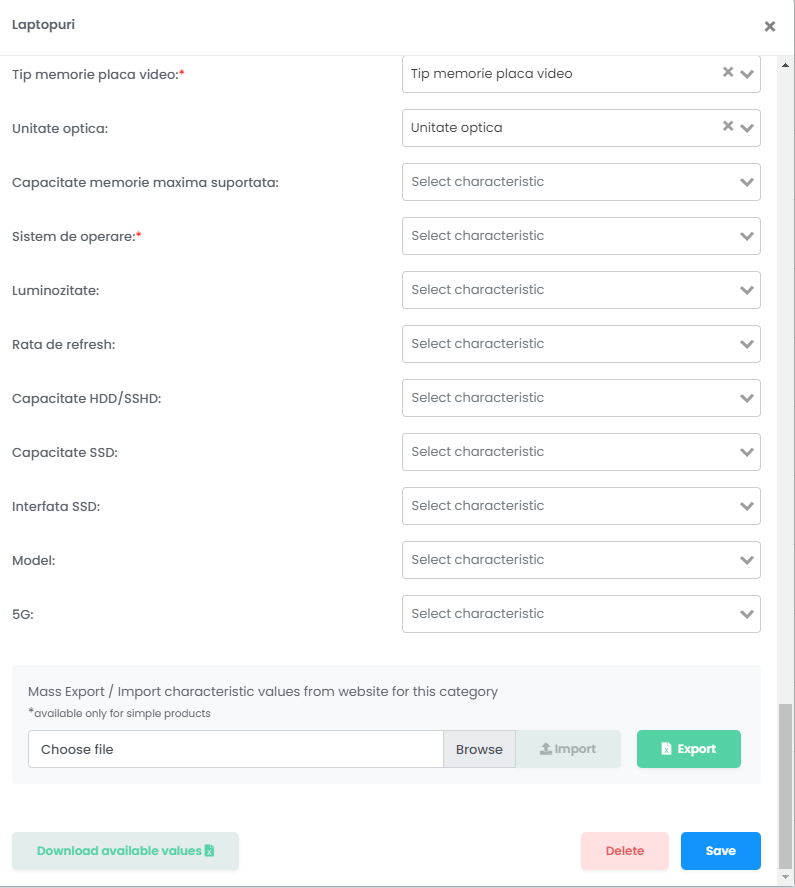 The mandatory characteristics of the products will be marked by * symbol. For some marketplaces, you can even download a list of allowed values for each characteristic. After mapping, you can bulk update by excel the characteristic of simple products (without variation).

If you do not want to add the necessary characteristics on the marketplace in the website, you can add them directly to the generated offer from the offer details. For some marketplaces, you will even receive self-completion suggestions.