The Move offers feature is used when you change the product code/ when you have duplicate products/ when you have synchronized an offer to the wrong product, etc.
Basically, the feature unlinks the marketplace's offer from the old product and then links it to the new product in order to move the offer.
First example:
In the online shop you have the product with SKU 1000 and you want to modify that SKU with the new supplier code 1001.
You make this change in the online shop and in easySales the new product with SKU 1001 will be imported.
You can easily move the existing offers from product 1000 to the new product 1001, according to the images below: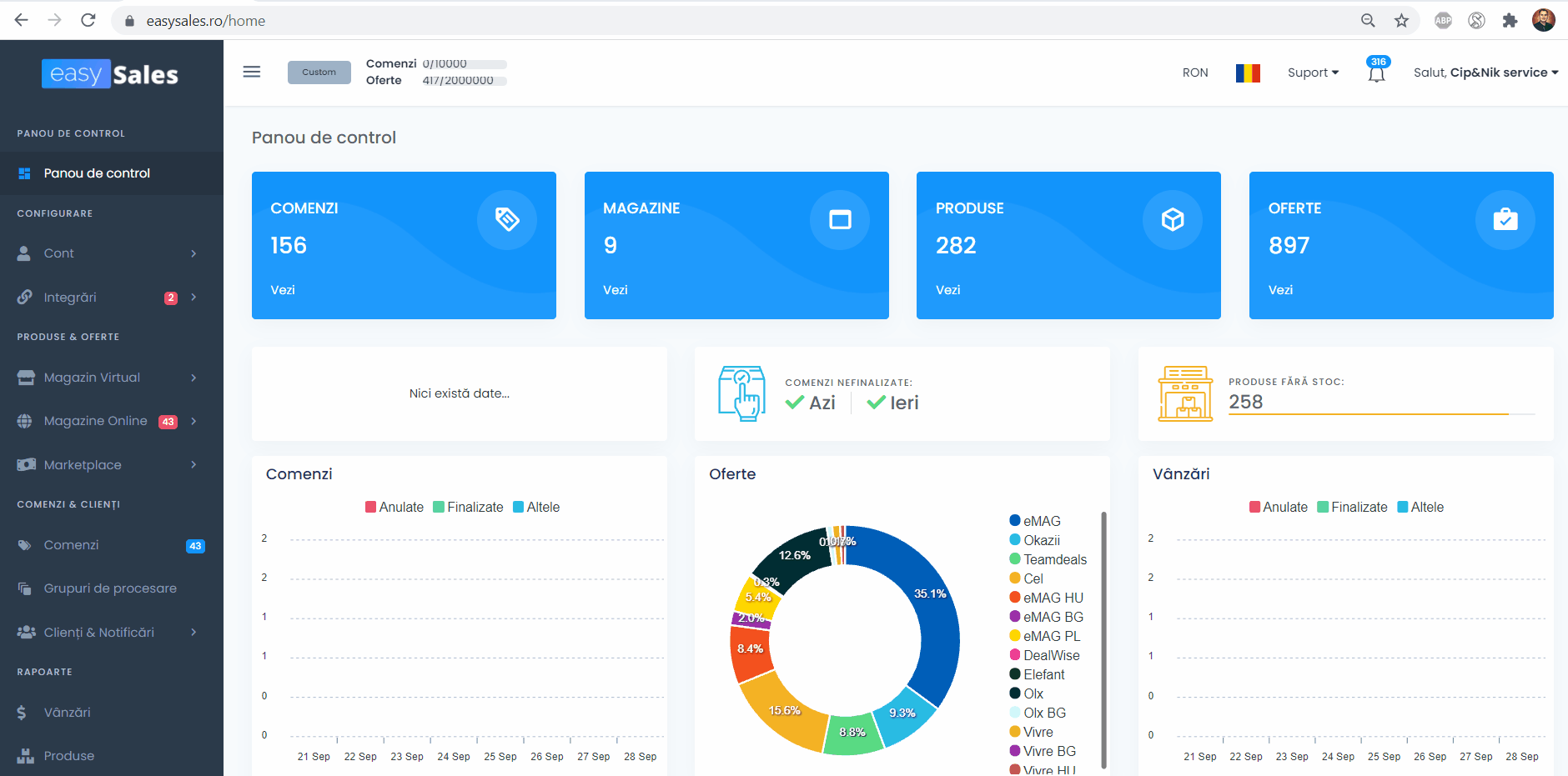 After the offers have been moved, archive the old product from easySales.
Second example:
You have the products in the virtual shop and now you have connected an online shop and you want the offers to be synchronized with the store.
You have the posibility to move the offer directly from the orders by clicking the 2 arrows icon.