Returns
At this moment returns can only be processed through Sameday courier .
Currently returns can be processed only for the orders from online stores.
Step 1
To configure the integration with SameDay, go to the easySales platform at Integrations -> Couriers and press the Connect button in SameDay tab. Add information in the 'Return account' tab.
Account Name: Account user
Password: Account password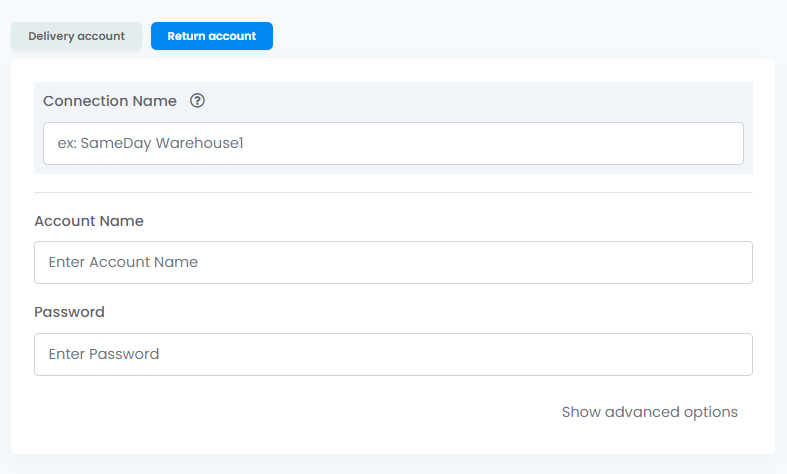 Press Get details to verify the connection and fill in the required fields.
You can note the AWB Notes Template and the ordered products.
Step 2
Go to the returns section and click add return.
You can search by order ID and you cat return the entire order or partial.

Than you can generate the storno invoice or AWB, just like any order.

Another option is to edit the order and add return from there:

Edit return
If a client no longer wants to return the order, you can cancel the return request by editing the order.
If you want to complete the return request without restoring the stock, you can press the button to complete the return.