Video:
In order to generate an AWB, first you must set up the connection with the courier account, at Integrations -> Couriers section.
For eMAG orders you can set up a special courier, where you will be able to choose from the accounts already defined in the eMAG platform.
If there are multiple pickup addresses or multiple accounts for the same courier company, you can add them under a different alias.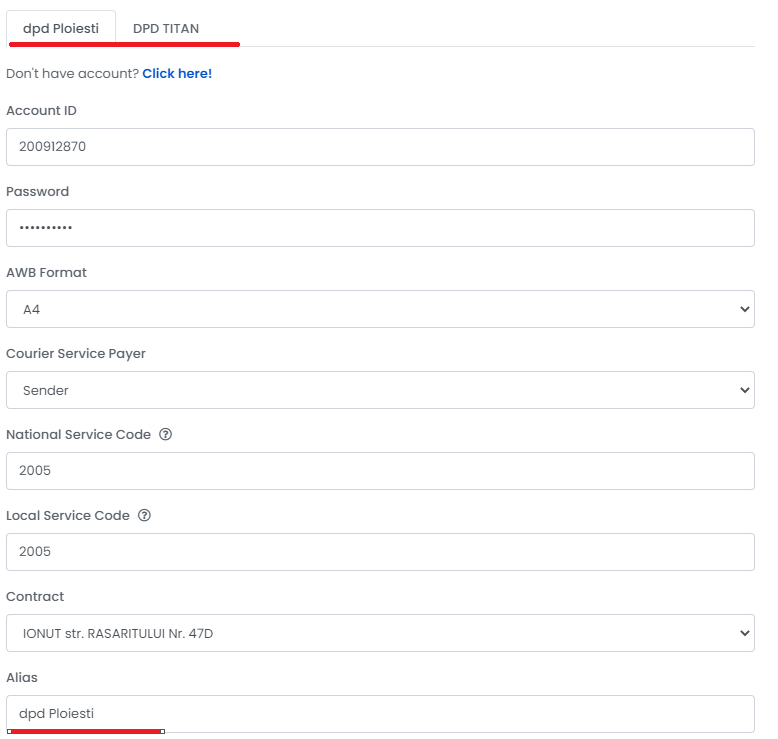 After the courier is connected, from the Orders section, you will be able to generate AWBs with a single click by pressing the Quick Create button.

If you want to generate multiple packages for an order or to specify additional details, you can generate an advanced AWB from the order details. To access the details of an order, click the edit icon (Edit Order) next to the order.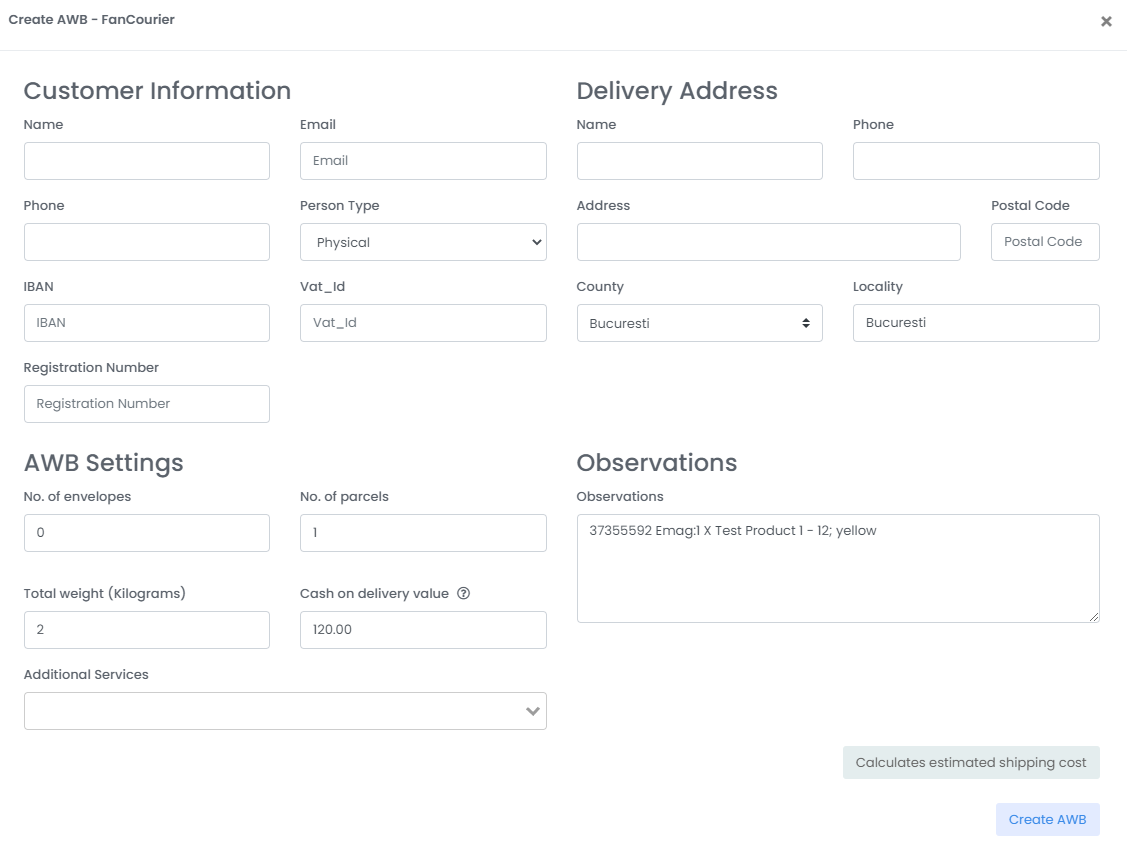 When AWB is genarated, the order status is automatically changed to Completed and reserved stock is deleted.
After the AWB is created it can be downloaded by pressing the same generate button.
If you don't want to generate the AWB through an integrated courier and you want to deliver the order through another courier, for example Posta Romana, you can load the AWB by pressing the same quick create button.