You can edit a product from the online shop by accessing the pencil button from the image:

After editing the product, you will find more tabs, as follows:
General:
Here you can see details related to the price, SKU and warehouse location, if the information exists on the product, in your website.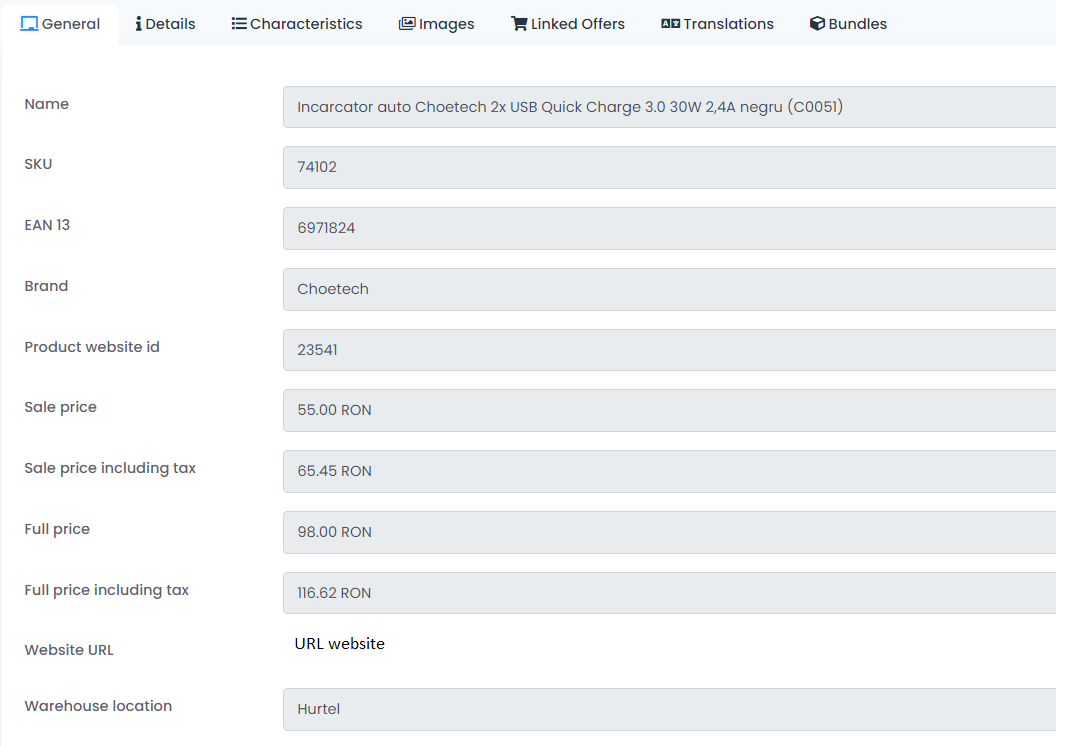 Details:
In this area, you will be able to map your product categories with those required by marketplaces, before listing the offers. Details here:
You can overwrite the VAT if you need to change it. Take as an example the situation where the product has 19% and you want to change it to 9%.
You can add an internal category in easySales that you can easily map.
In order to do this, you must first add the category in the category online shop field: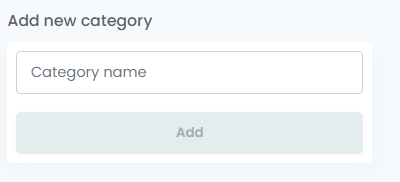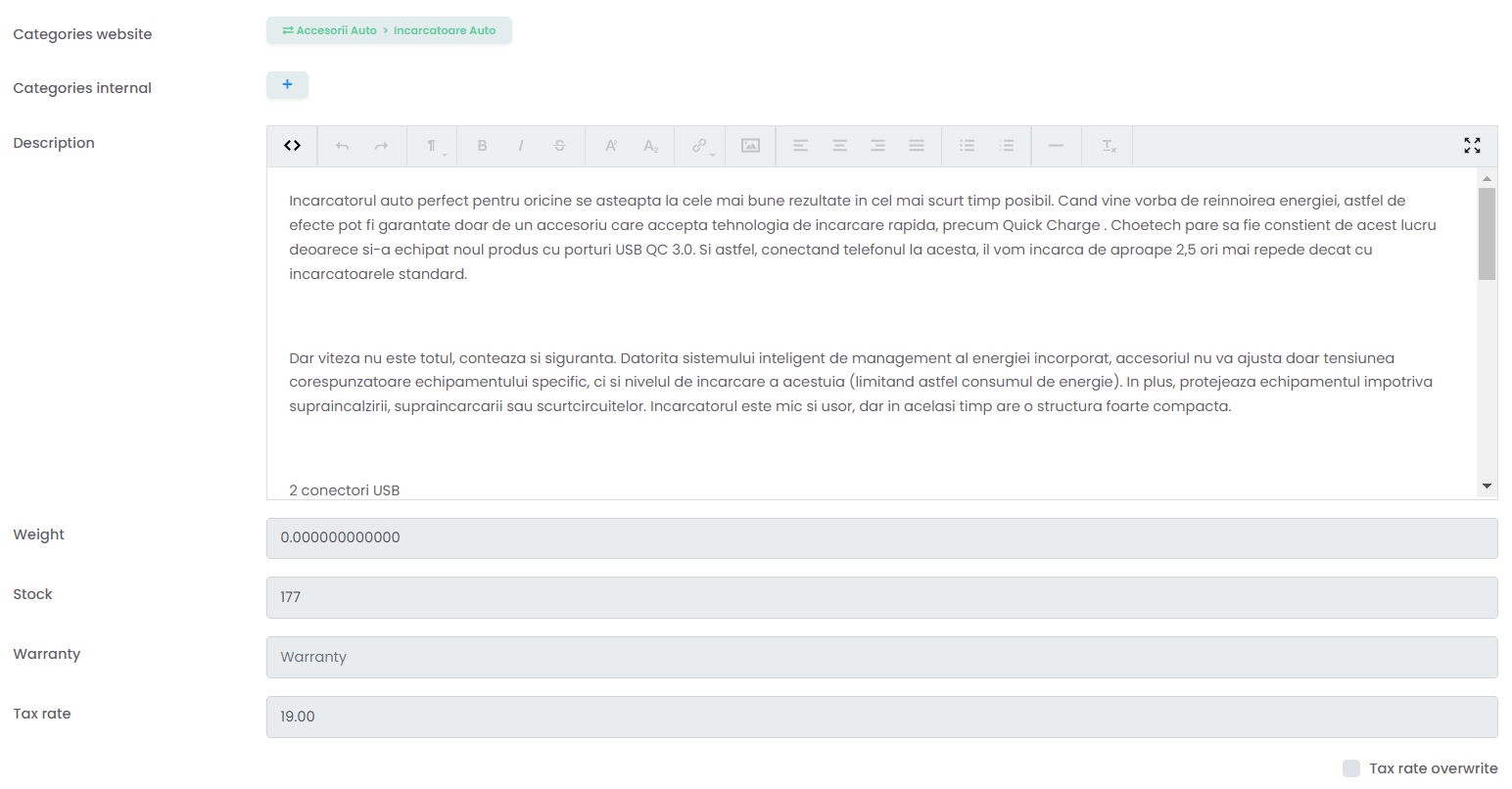 Characteristics:
Here you can find the characteristics of your online shop that you can map when you map the categories, a step you must do before sending the offers to the marketplace.

Images:
Here you can find the product images from your website.

You can use the auto white background function to send an image with a white background to the marketplace. Details here.
Linked Offers:
In this area you can identify the offers from the marketplace and the prices of the offers.

You can also unlink offers, details here.
Translations:
In this field you can edit the translations of the offers from markeplace, more details here.

Bundles:
If you sell product packages, you can create them from here. For example, you can add a new SKU from the website with the desired package: iPhone 13 film + case, then add the product in this field.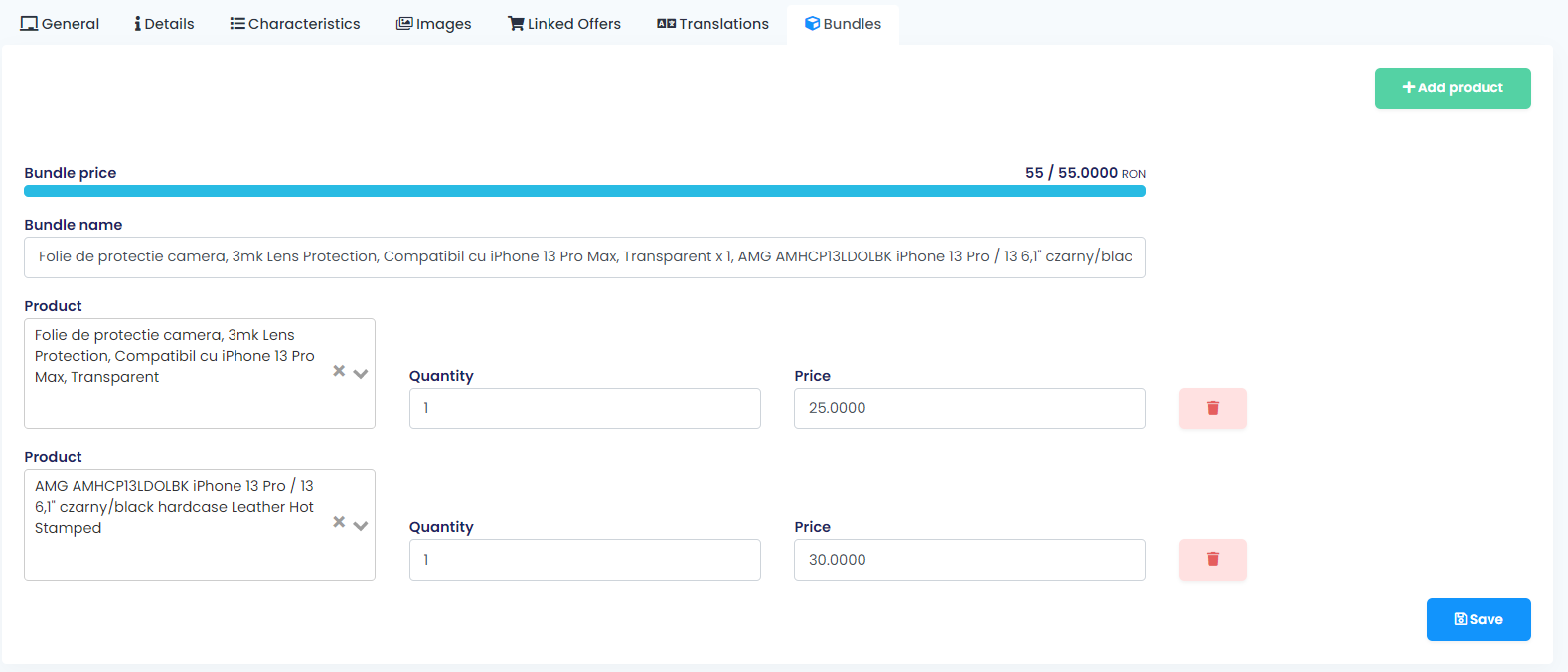 The price of the package must be equal to the one of the product from the website.
When you receive an order, you will be able to see the package splited in individual products, both in the order and in the invoice.
The inventoryr will be updated for each individual product when the invoice is generated.