Dealwise is a phone application where you can sell the desired products.
Step 1 – Click on the Register button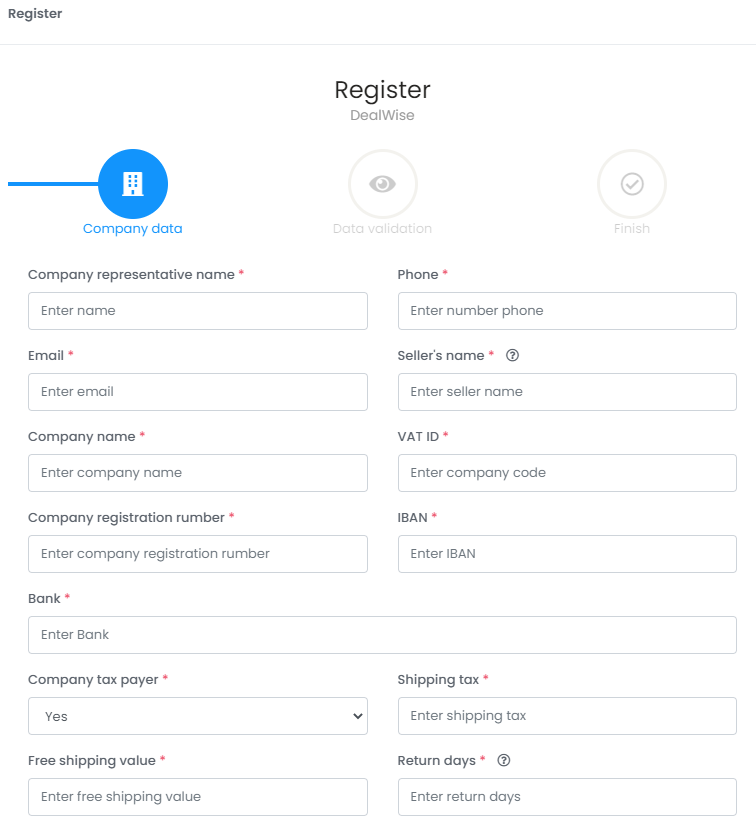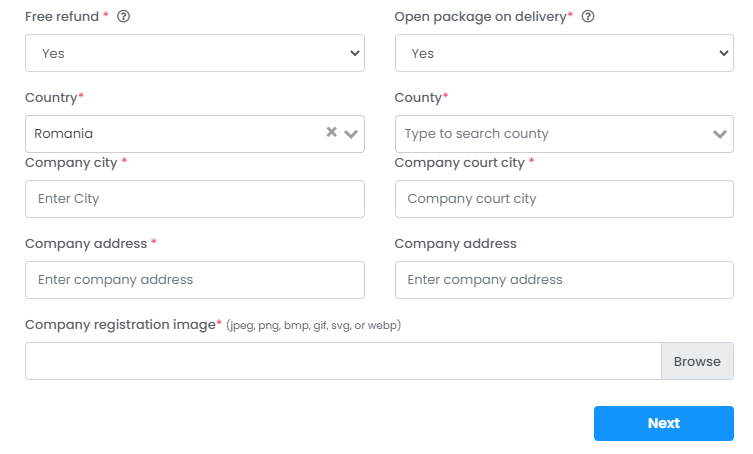 Fill in and save the settings, including the addition to the commodities
Attach the company's registration certificate in image format (jpeg, png, bmp, gif, svg, or webp), NOT PDF
You will receive the approval of the account as soon as possible
Step 2 – Click the Connect button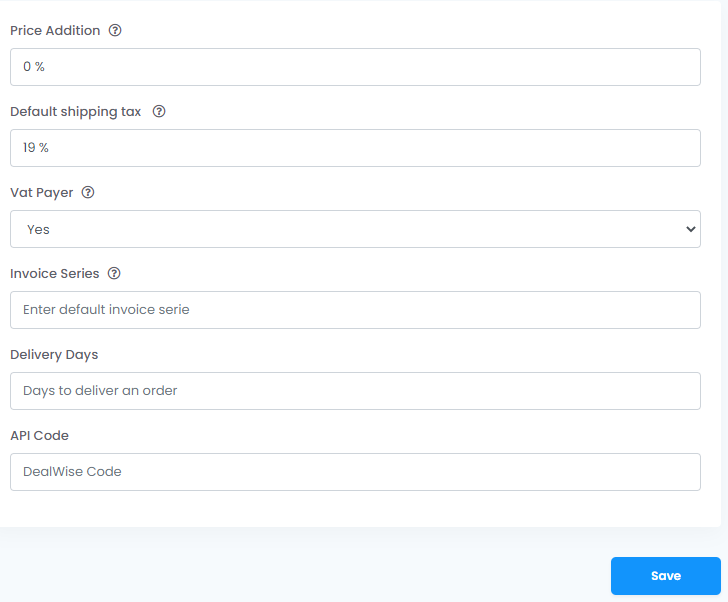 Fill in all the data and the API Code (you will receive the API code by e-mail after the account is approved)
Fill in the terms and conditions
Click Save
Step 3 – At Markeplaces Contracts section sign the contract with Dealwise
Step 4 –Map the categories and add your offers in Dealwise
From the Online Shop -> Products section you will be able to generate new offers by clicking the Add Offer button. When generating new offers, the documentation will be subject to validation (manual process performed by Dealwise).