Pentru a posta produsele in Teamdeals trebuie sa :
Go to Integrations: Fill in and save the settings, including base products price addition (percentage)

Access the Online/ Virtual Shop section -> Products by clicking the Add Offer button on Teamdeals

Adding/updating information in the feed can take up to 3 hours.
Go to Integrations again and under Teamdeals you will find a Feed URL linkhttps://easysales.ro/feed
Copy this link and then go to the Teamdeals platform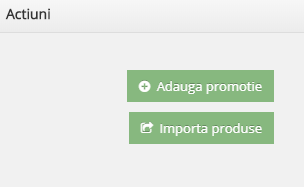 Click Add feed
Enter the generated URL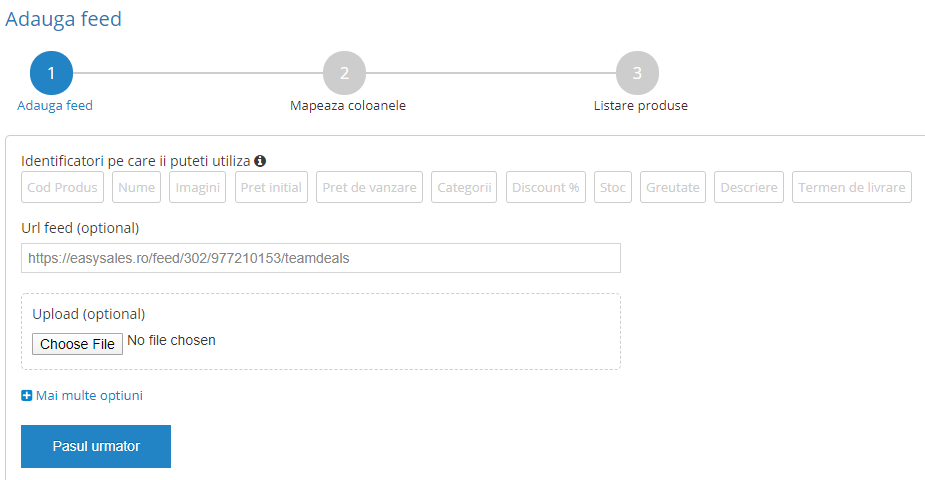 Click Next Step
Synchronize columns with Teamdeals options (see below)
Click Next Step
Wait a few minutes for import and press the refresh button
Fields mapping:
Category Name | Brand | SKU | Name | Description | Sale Price | Reduction Percentage | Weight | Delivery Days | Stock | Images | Sex Attribute | Colour Attribute | Size Attribute
If the products have no description go to Integrations / Marketplace / Teamdeals / Edit / and in the Description type field select Try to strip HTML code from description.
Remember:
The stock is not automatically updated in Teamdeals.
Existing offers in Teamdeals will not be imported into easySales.
Teamdeals orders are not imported in easySales because communication is not bidirectional.